Welcome to our Kaiser Family:
We appreciate your business and if you haven't stopped by to see us we look forward to meeting you and introducing you to our products and services. Let us help you find the flooring that is right for you.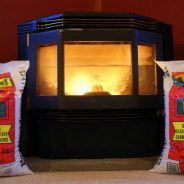 Kaiser Flooring is selling Heartland Pellets, prices are listed below please contact the office at (307) 638-9588 for more information or to place an order. Pallet- 60 40lb bags are $265 plus tax. Bags- 40lb bags are $4.72 plus tax.
read more